In this article we will discuss Top 10 Best Coolest Movies Tom Cruise all time Favorite He is  is an American actor and producer. He work on various hit movies such as Mission impossible, Edge of tomorrow etc and also three Golden Globe Awards and three nominations for Academy Awards. And also one of the highest-paid actors in the world.
Below is list of Top 10 Best Coolest Movies Tom Cruise all time Favorite
1. Mission: Impossible – Fallout
To avoid a tragedy of epic proportions, Ethan Hunt (Tom Cruise) and the IMF team up with CIA killer August Walker. Three plutonium cores will be use in a joint nuclear assault on the Vatican, Jerusalem, and Mecca, Saudi Arabia. According to arms trader John Lark and a faction of militants known as the Apostles. When the guns are missing, Ethan Hunt (Tom Cruise) and his team are force to race against the clock to save them from getting into the wrong hands.
2. Risky Business
When his parents go for a few days on holiday, college senior Joel Goodsen (Tom Cruise) lets his hair down with his best friend Miles. Joel hires glamorous Lana (Rebecca De Mornay) for a night of pleasure after an attempt to secure the services of a prostitute goes somewhat awry. After crashing his father's Porsche, Joel becomes frantic after learning the number of Lana's "bill" the next morning. A desperate Joel converts the home into a brothel in order to collect a large sum of money quickly.
3. Mission Impossible – Ghost Protocol
After being blame for a terrorist strike on the Kremlin, the United States government disavows Ethan Hunt (Tom Cruise) and the remaining IMF department and then the president launches the Ghost Protocol. Ethan  Hunt now must clear the agency's title to avoid another assault after being force to go "off the grid" without funding or any backup. To make matters ever more complicate then Ethan Hunt is task with completing the unlikely mission with a squad of fellow IMF fugitives whose true motives remain unknown.
4. Mission Impossible – Rogue Nation
Hunley (Baldwin), the CIA director, persuades a Senate committee to dissolve the IMF (Impossible Mission Force), which includes Ethan Hunt (Cruise). The IMF, according to Hunley, is too risky. Now on his own, Hunt pursues the Syndicate, a mysterious and dangerous rogue organisation. When Ethan and his squad are task with eradicating a foreign rogue group as highly competent as they are and dedicate to dismantling the IMF, they face their most difficult challenge yet.
5. Minority Report
"Minority Report," based on a novel by renown science fiction author Philip K Dick is an action-detective mystery 2054 Washington, DC in the which police department uses psychic technologies to apprehend and arrest killers before they execute their crime. Tom Cruise portrays the leader of this Precrime team, and he is convict of murdering a man he has never see in the future.
6. Edge Of Tomorrow
When the Earth is attacke by ruthless aliens, no armed force on the planet can stop them. Major William Cage (Tom Cruise) is deploy to a suicide mission as a soldier who has never seen action. Cage is kill in a matter of seconds and is plunge into a time loop, reliving the same vicious war and death over and over. With each encore, though, Cage's combat abilities increase, putting him and a companion (Emily Blunt) closer to beating the aliens.
7. Born On The Fourth Of July
In the mid-1960s, suburban New York teen Ron Kovic (Tom Cruise) joins the Marines to serve what he considers to be his patriotic duty. On his second tour of Vietnam, he mistakenly kills a fellow officer during a retreat and is cripple in combat for the rest of his life. Ron Kovic became an outspoken opponent of the war after coming back home to an unempathetic Veterans Administration bureaucracy and people from all sides of the political spectrum who don't appreciate what he went through.
8. The Color Of Money
"Fast Eddie" Felson (Paul Newman), a former pool hustler, tries to return to the game by teaching a student. He suggests a relationship to Vincent Lauria (Tom Cruise), a talented but inexperienced actor. Eddie explains Vincent the tricks of scamming as they visit pool halls, but he ultimately becomes irritated with Vincent's showboat acts, leading to a disagreement and a falling out. Eddie picks up his game again, and he quickly finds himself up against Vincent.
9. Rain Man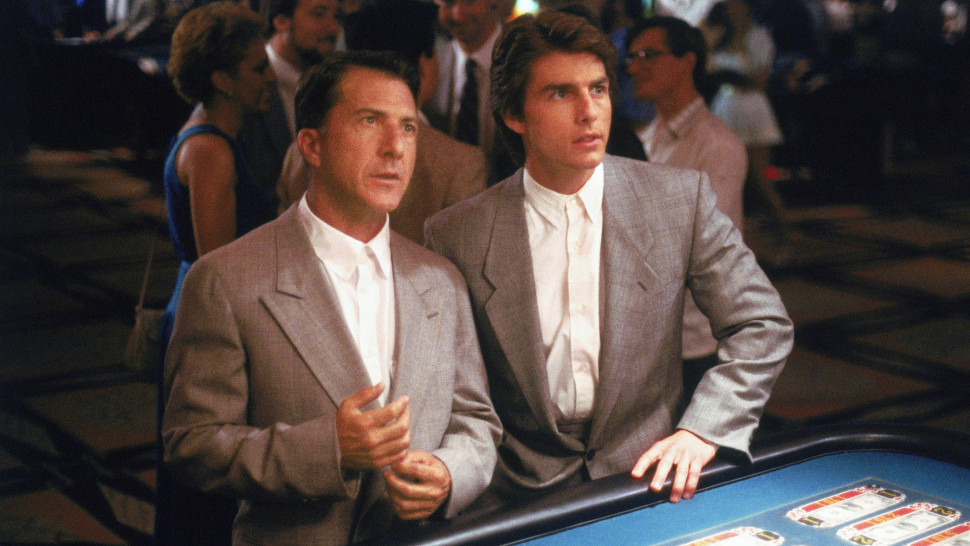 As car dealer Charlie Babbitt (Tom Cruise) receives news that his estranged father has died, he goes home to Cincinnati, where he finds that he has a troubled elder brother Raymond (Dustin Hoffman) and also that his father's $3 million inheritance has been left to the mental hospital where Raymond is housed. Charlie checks Raymond out from the centre to accompany him to Los Angeles, motivated by his father's wealth. The brothers' cross-country journey transforms all of their lives.
10. Collateral
Max, a Los Angeles taxi driver, is about to retire after a long day when Vincent, a sharp-suited businessman, offers $600 to him and make 5 stops. That is, before Vincent reveals himself to be a ruthless hitman, and each of those stops means a hit. Max begins to worry whether he'll live to see the dawn when the night progresses, as the two were pursue by the cops and the FBI.
Recent articles – Top 10 Best Coolest Movies Tom Cruise all time Favorite