In this article we will discuss Top 10 Best Coolest Movies Johnny Depp all time Favorite. He is an American actor, producer, and musician. Johnny has been nominate for ten Golden Globe Awards and also done superhit movies like Pirates of CARIBBEAN, Donnie Brasco, Finding Neverland etc
List of Top 10 Best Coolest Movies Johnny Depp all time Favorite
1. DONNIE BRASCO
With a string of unique films under his belt, Johnny Depp made a dramatic shift in profile in this true storey about a young Federal agent "Joseph Pistone", who goes undercover as Donnie Brasco, also known as "The Jewel Man." Donnie Brasco quickly becomes enmeshed in the "Bonanno" Crime Empire, and the protégé of ageing gangster Lefty Ruggiero (Al Pacino). "Donnie Brasco" did a lot for Depp's burgeoning career;
it not only prove that Johnny Depp, who previously be know for arty films, could perform in a genre film,
But it also addressed the question of whether he could keep up with the bigger stars, and few were as big as Al Pacino.
2. PIRATES OF THE CARIBBEAN (Series)
With his choice to model his role as pirate Jack Sparrow after out-there rock icon Keith Richards of Rolling Stones, Johnny Depp caught lightning-in-a-bottle.
When Disney executives saw the dailies, they were apparently take aback by Depp's daring approach, with some deciding to shut down production completely, convince it would be a flop.
It was far from a flop, and Depp's now-iconic pirate is still at the forefront of a five-film series.
Depp won the Screen Actors Guild's Best Actor award and earned Oscar and Golden Globe nominations for the first "Pirates" film, "The Curse of the Black Pearl," and for "Dead Man's Chest,"
Depp received his seventh Golden Globe nomination.
3. WHAT'S EATING GILBERT GRAPE
"What's Eating Gilbert Grape," a straight drama set in a remote Iowa town where Johnny Depp looks after his severely overweight mother Bonnie and his mentally impaired younger brother Arnie, was certainly a change of pace for Johnny Depp.
Depp's success is the film's vivid heart and soul, and the chemistry between Depp and DiCaprio is particularly compelling,
persuading the audience that "Gilbert" and "Arnir" are true brothers.
4. FINDING NEVERLAND
Expecting another adaptation of J.M. Barrie's classic "Peter Pan," moviegoers were likely shock to see a film about Barrie himself and how he come to author the iconic children's favorite in "Finding Neverland."
Johnny  Depp is know for his big performances, but his depiction of Barrie is uncharacteristically subdue, with many reviewers praising how accurate the sound was in capturing Barrie.
The industry accepted, with Johnny Depp winning an Oscar, Golden Globe, and Screen Actors Guild awards for Best Actor.
5. ED WOOD
Depp reunited with producer Tim Burton for this genuinely unique project: a black-and-white documentary of Ed Wood, a transvestite dubbed "the worst director in history" by many. 
Despite all of Wood's setbacks, Depp imbued the character with a Capra-esque sense of optimism about his lot in life, even though he hinted that Wood may have some doubts about it himself.
Depp got his fourth Golden Globe nomination for his work.
6. SWEENEY TODD: THE DEMON BARBER OF FLEET STREET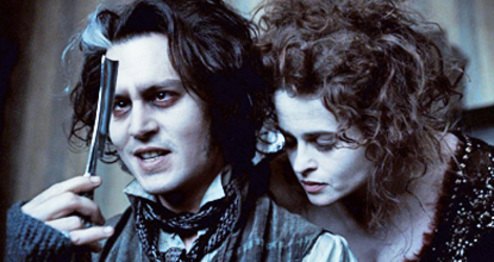 Johnny Depp's first foray into the field of musical theatre composer Stephen Sondheim proved successful: his work as Sweeney Todd won him a Golden Globe nomination, as well as Oscar and SAG nominations.
Sweeney Todd is one of the most sinister parts an actor can perform, as a vengeful barber he slits his enemies' throats and supplies the filling for his partner's lucrative meat pie shop, all set to Sondheim's exciting music.
Depp gives one of his finest performances.
7. CHARLIE AND THE CHOCOLATE FAMILY
This Tim Burton adaptation of Roald Dahl's beloved children's book is even darker and thus closer to Dahl's book's tone than Gene Wilder's 1971 "Willy Wonka" masterpiece.
Johny  Depp is still your guy if you're hunting for a dark Willy Wonka.
Well, Depp's candy mogul is glamorously larger-than-life, but his Willy Wonka has been wounded in the past, and being the famous Candy Man is his way of dealing with it. Depp got his sixth Golden Globe nomination for Best Actor for his portrayal of Willy.
8. BLACK MASS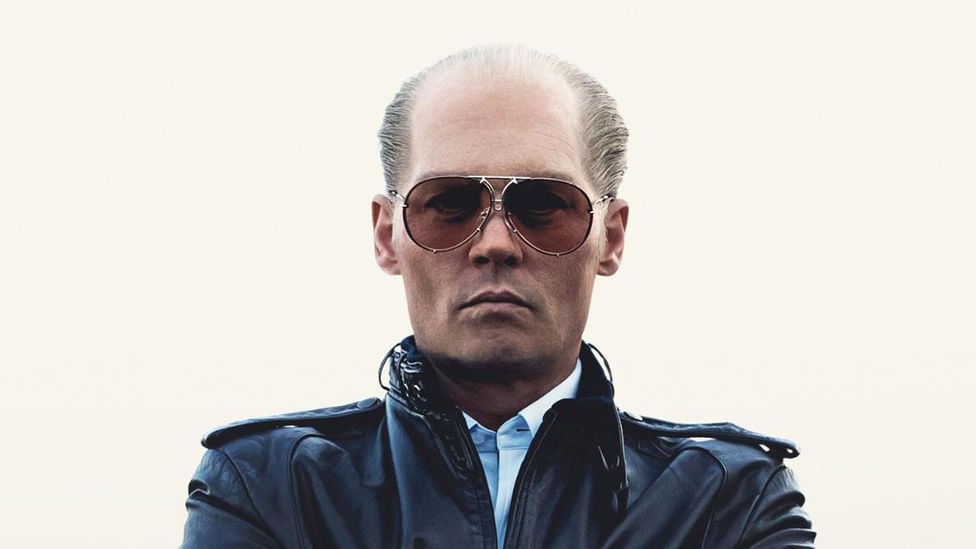 For his portrayal of infamous South Boston mobster James "Whitey" Bulger, Depp got his third SAG Best Actor nomination. Although Johnny Depp's excellent prosthetic makeup allow him to vanish into the role of Whitey, it is the actor's interior portrayal that is the most compelling, with much of his anger hid-den behind a serene exterior until it emerges in violent outbursts.
About the fact that Depp's Whitey is still the centre of attention, "Black Mass" is still an ensemble piece, and Depp's character work here helps him to fit in seamlessly with his co-stars.
This is one of Depp's finest later-career roles, and he earn his third Screen Actors Guild nomination for his role as Whitey.
9. INTO THE WOODS
The Big Bad Wolf in his second Stephen Sondheim musical, in which he uses of his seductive abilities to entice. Little Red Riding Hood to her grandmother's house so that the wolf can have a delicious dinner.
However, Depp performs the wolf's trademark song "Hello, Little Girl" with a strong sexual overtone.
considering Little Red Riding Hood's young age, raises the creepy-meter to 11.
It does, however, lend "Into the Woods" an adult zing.
which just adds to the film's ability to stand out from the typical Disney kiddie fare.
10. Edward Scissorhands
Recent articles – Top 10 Best Coolest Movies Johnny Depp all time Favorite