In this article we will discuss Top 10 Best Coolest Movies Jackie Chan of all time. Jackie Chan is a Hong Kong martial artist, actor. And has been acting since the 1960s, performing in over 150 films. In the late 1990s, he changed his birth name to Fong Si-lung. His father's surname was Fong. However, Jackie's Hollywood name has stuck with him since his big break in rush hour. He is an accomplished vocalist. Top 10 everyone favourite movies of Jackie Chan.
He has recorded and released over 20 albums in various languages. His name is enough for review for any movie acted and performed by him.
Check out these Top 10 Best Coolest Movies Jackie Chan of all time
1. New Police Story
IMDb- 7 
Jackie Chan gets to play a character very different from his usual standard heroes. The movie is a drama as well as action which allows for a more serious tone and impacting story. Viewers will still enjoy Jackie's inventive action and inspiring story telling. Exceptional action and emotions makes the story awesome and drives us to the seat edge!
2. Rush Hour
IMDb- 7 
Jackie and Chris' combination is awesome. 1990s best comedy and action movie. It is worth watching in today's time. A good blend of laughter and thriller making it a must watch. Jackie Chan and  Chris Tucker try to save the council's daughter who has been kidnappedThis is one of the best Jackie chan movies ever! 
3. Police Story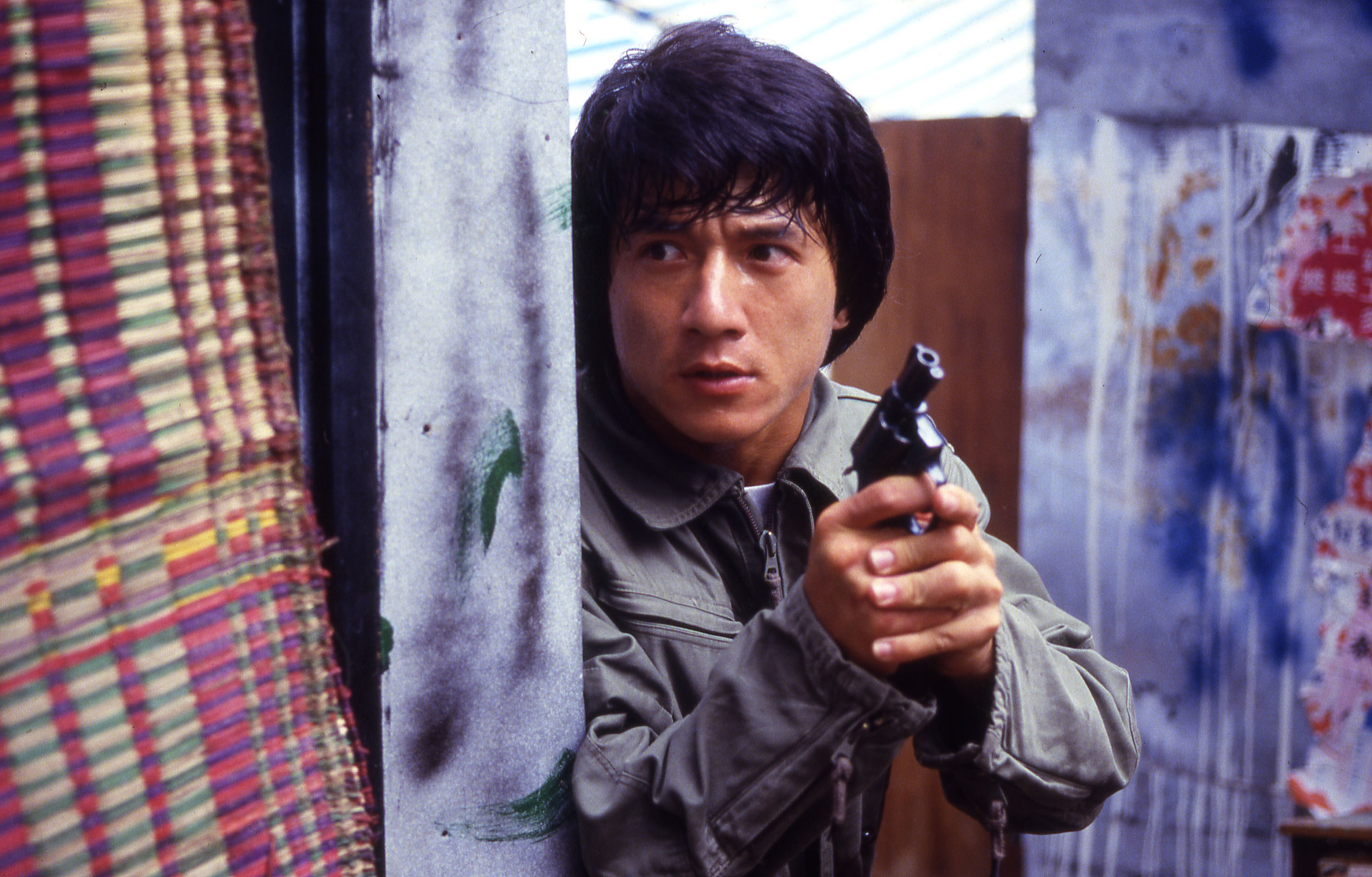 IMDb- 7.6 
Jackie Chan was praised for his stunts, acting, and directing for this movie. The stunts of the movie are marvelous. His hardwork and dedication is visible throughout the movie. Amazing stunts,perfect timing,in one word it is a must watch if you like action/crime. 
4. Wheels on Meals
IMDb- 7.1
Two Chinese friends, who operate a food truck in Spain, use their martial arts expertise to help their private investigator friend protect the pickpocket Sylvia, who has been targeted by a ruthless gang. This Classic movie of Jackie Chan is fun to watch and action-packed. The pure amount of hard work he does on each film make them special. 
5. The Foreigner
IMDb- 7
Jackie Chan's performance was mesmerising. He showed a boorish side to his acting range that audiences could never expect from the king of kung-fu-slapstick. His character showed a strong dramatic intensity and delighting us with his famous martial arts expertise. It's an action film of the revenge variety, with a good script, good acting, excellent fight choreography, and decent directing and production. 
6. The Legend of Drunken Master
IMDb- 7.6
Some of the best choreographed CGI-less fight scenes ever are in this movie. The Amount of effort and dedication the stuntmans and Jackie Chan had put in each frame is astounding. The film is a perfect balance of drama, humour and martial arts mayhem with everything working in perfection. 
7. Dragons Forever
IMDb- 7.2
The fight scene between Jackie Chan and Benny the Jet is one of the best fight scenes ever choreographed and it will stand the test of time. It is one of the best examples of classic Hong Kong action movies. It has story, screenplay, fleshed out characters, nice acting, brilliant love story & above all awesomely choreographed action sequences. 
8. Rumble in Bronx
IMDb- 6.8
.It's action-packed and funny as well. It's also a movie where it brought Jackie Chan into the American mainstream. It is also one of my favorite Jackie Chan movies in the United States. Rumble in the Bronx actually impressed a lot of critics and American audiences for their stunts, action, and Jackie's charm and acting. 
9. Shanghai Noon
IMDb- 6.6
Jackie Chan with his charm and superb athletic talents and Owen Wilson with his American accent make most of the movie. Their friendship really is the best part of the movie, and that's saying a lot.  It has comedy, action and emotional scenes. 
10. Robin-b-Hood
IMDb- 6.6
His action, stunts and comedy timing are best to watch. This is a very hilarious movie and the amazing stunt by Jackie Chan is fascinating. A very good movie comedy and emotionally packed movie. It's about two thieves who can't keep their money that end up with a stolen billionaire's baby. 
Recent articles – Top 10 Best Coolest Movies Jackie Chan of all time
Top 5 Best Graphic Design Software Tools in 2021
Top 10 Best Tips Work from home Remote Work
Best Vitamin B12 Tablet Supplements in India Where to Buy
10 Best Japanese Foods Everyone Should Try
Writer: Taniya Patyal